I would like to formally invite you to my upcoming show and artist reception at the Edgewood Cottage in Blowing Rock, NC. I am humbled to be included as one of this year's artists in residence at the former home of landscape artist, Elliot Dangerfield (1859-1932).
The cottage was built by Mr. Dangerfield at around 1890. He had moved to Blowing Rock, NC as ordered by the doctor to help recuperate from diphtheria, of which he almost died. He is now considered one of North Carolina's most prolific artists.
The Edgewood Cottage is located at the corner of S. Main and Chestnut Street in front of the Blowing Rock Art and Historical Museum. The reception will be held on July 23rd, 6-8pm. I would be honored to have you come visit and view some of my latest paintings, and get some free food!
Here are some of the paintings that will be on exhibit: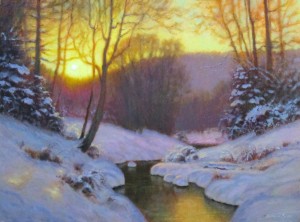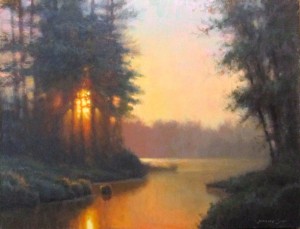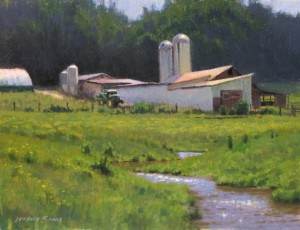 The show's dates are July 23-28, 10am-6pm (12pm-6pm on Sunday). If you need some relief from the July heat, feel free to come to Blowing Rock…stick your feet in a creek or two, then come see me at the cottage!