If there's one thing Wilmington, NC is known for in the spring, it would have to be their blooming azaleas. The azaleas have become so popular with the annual Azalea Festival and also the Cape Fear Garden Club's Garden Tour. The tour is a wonderful event showcasing the hard work of the Garden Club in their beautiful and very creative gardens.
This year, I was honored to be an invited artist to paint en plein air at the specified locations of the Garden Tour. This was a cooperative event between the Garden Club and Spectrum Gallery located in Wilmington, NC. I am very honored to now be one of their represented artists.
The gardens were incredible and there were tons of subject matter to paint. One of the most difficult aspects of this painting event was narrowing down a subject matter. However, when the "azalea belles" were there, it made my job a lot easier. It's not every day you see  pretty young ladies dressed in their custom made and brightly colored dresses. So, I had to take the opportunity to paint a few.
Below are some of the paintings of the tour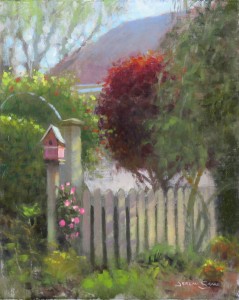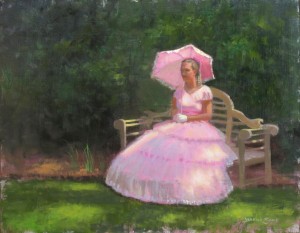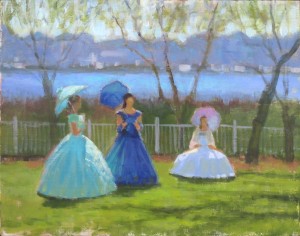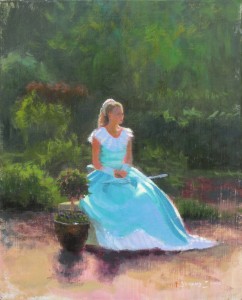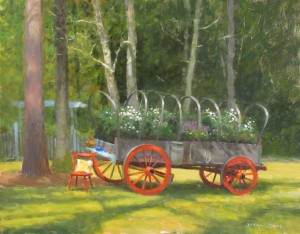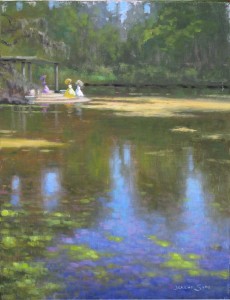 These paintings along with the other artists' paintings will be on display and for sale at the Spectrum Gallery in Wilmington, NC, beginning May 5th, 2016.