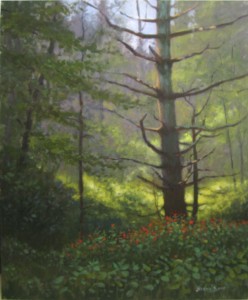 July vacation time means plein air painting in the mountains of NC!
After driving around for a little over an hour in search of the perfect composition, perfect light, etc… I happened upon this little scene above off a dirt road near Todd, NC. As I was driving up the mountain after painting, I met the owner of this property, Steve Barker. He was a nice gentleman with an abundance of knowledge about the local plant life and how to earn a living off the land…cool stuff!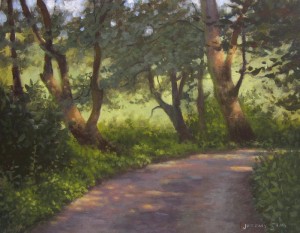 This was my second attempt of painting during the vacation. Our little cabin is not far down the road from here. This is a morning scene that I always see while out for a morning jog.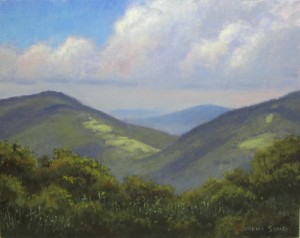 This was my final painting of the trip. The 1.9 mile hike up the mountain was well worth the view. You could see for miles and miles. This trail and park is one of NC's finest works in progress at Elk Knob State Park.