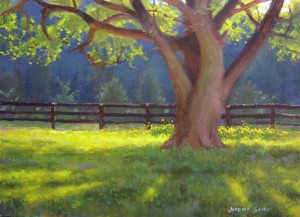 It was good to see some old friends today at the Hollybrook stables near Lexington, NC. I was privileged to have the opportunity to paint with some of my paint buddies of Plein Air Carolina. I don't always get to paint with them due to the distance, but this location is fairly close to me, so I couldn't pass up the opportunity. This is a great place to paint with plenty of friendly horses to keep you company.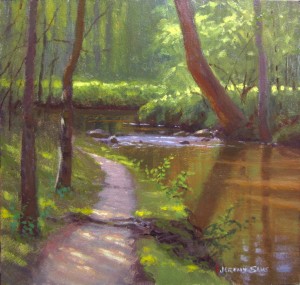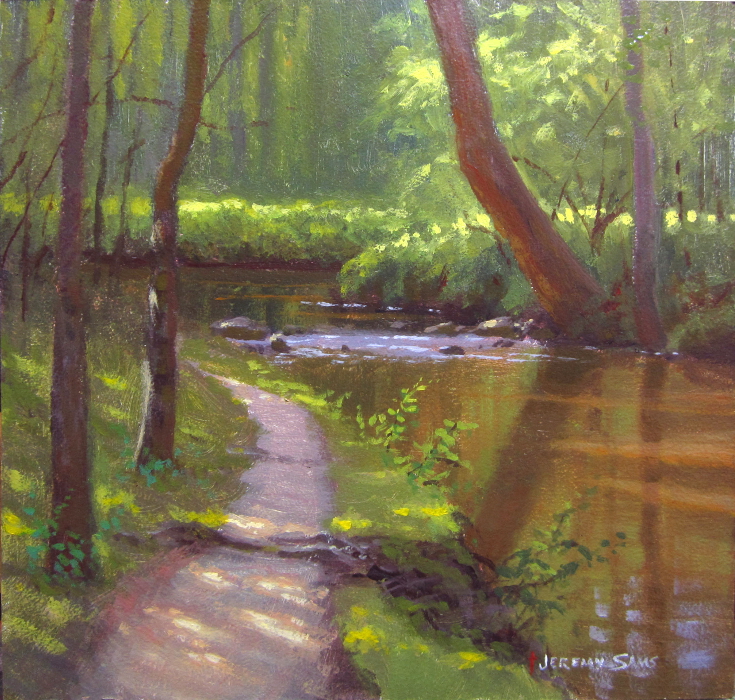 The image above was this afternoon's painting, painted on the banks of Muddy Creek in Creekside Park, Archdale, NC. This is a great place to practice painting water.
Contact me for information on pricing and availability.