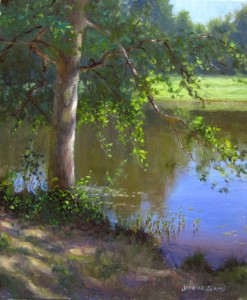 I was told that I visited Hagan Stone Park when I was younger. I don't remember it, if I did. Now, I won't forget it. This place has all kinds of painting opportunities including several log structures, a little white church, a few ponds and several trails. I didn't get to explore the whole place on this painting trip…so, I guess I'll just have to go back!
The plein air painting above measures 11.5×8.5 acrylic on panel.
Contact me for information on pricing and availability.