The Summer has passed and cooler temperatures are on the way! So, before all the leaves are completely gone, I thought I'd take a moment to update everyone on what's been happening in my little world of painting.
1st Place Piedmont Paintout 2015
I was very honored and humbled to receive 1st place in this year's Piedmont Paintout which took place in downtown High Point, NC September 17-20.
You couldn't have asked for prettier weather as artists from all over the country came to High Point to capture the area en plein air. I had the opportunity to make new artist friends and see some old ones. Here are some of my paintings from the event: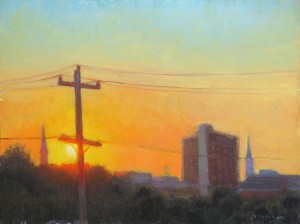 Other paintings from the event:
1st Place in Stone Mountain Plein Air Competition
The week after the High Point event, I decided to branch out a bit by visiting our neighbors down in Stone Mountain, Georgia.It was a wet rainy day but I was warmed and refreshed by the other friendly artists I met there. I was very honored to receive 1st place and a purchase award for "Georgia Rain". Here are my 2 paintings of the day: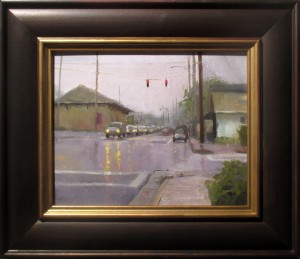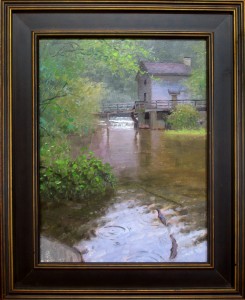 Upcoming show at Alta Vista Gallery in Valle Crucis, NC
I've been working on a group of 30 paintings for a show coming up at the Alta Vista Gallery in Valle Crucis, NC. The show opens Thanksgiving weekend, November 28th. below are a few paintings that will be in the show: